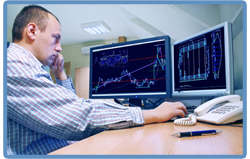 Laying the foundation for your video and audio environments
We provide expert consultative, design and engineering services that will play a critical factor to your project's success. From conception to completion, PSI leaves no stone unturned. We ensure that every phase of your project is executed with the greatest attention to detail while minimizing — if not avoiding — costly overruns or time delays.
Combining the latest in 3D modeling software with a highly qualified technical staff, PSI will recommend and implement the optimal and most cost effective configuration for your audio and video infrastructure.